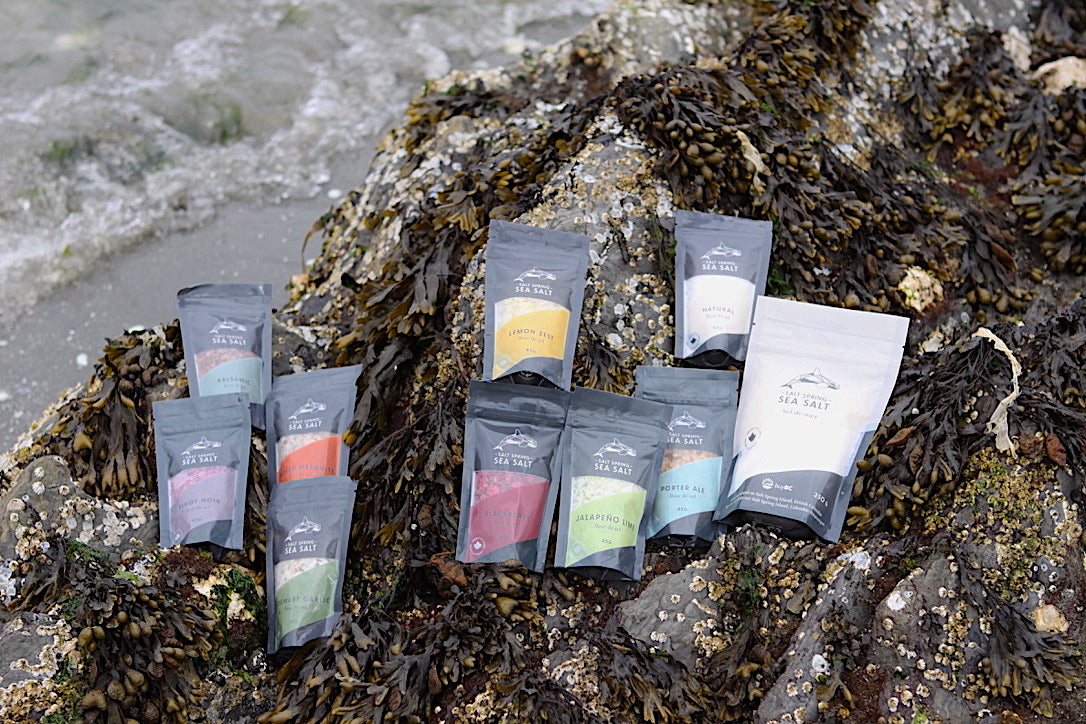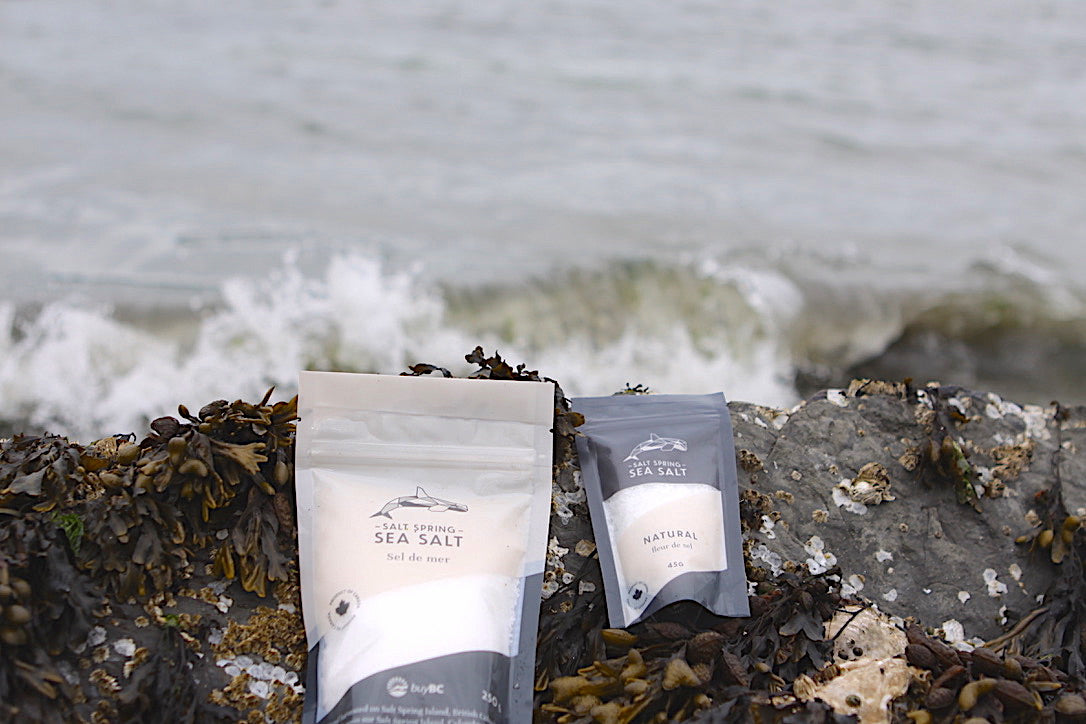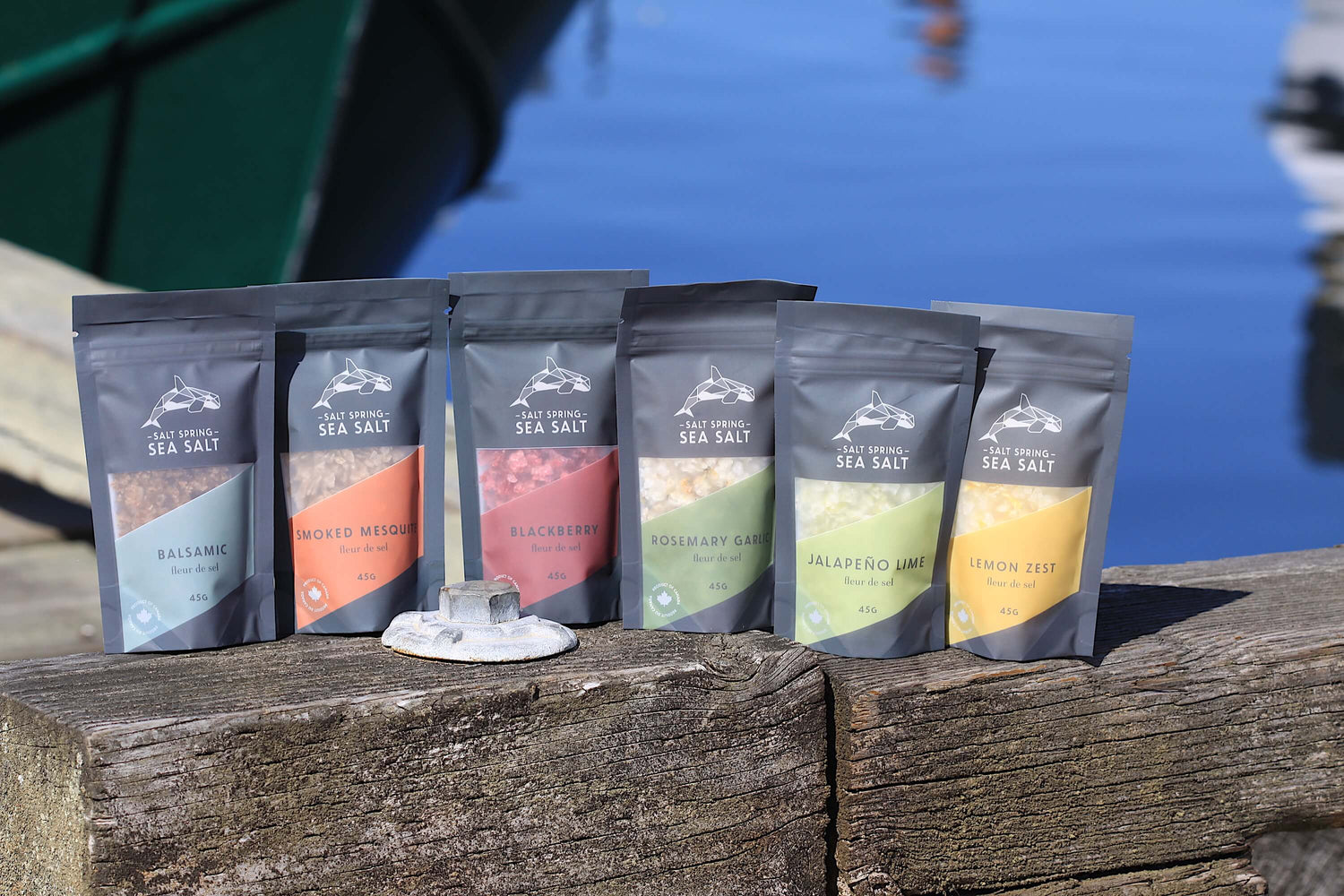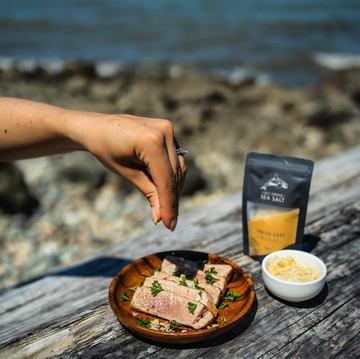 It all starts with the Salish Sea.
These are the amazing ocean waters that surround the rugged shores of our Salt Spring Island home in Canada's Pacific Northwest.
We begin handcrafting all our salt products with the harvesting of Salish Sea saltwater.
We then work our magic, concentrating the salt to create the unique natural Fleur de Sel crystals that are formed in our custom salt pans.  This natural salt is the most versatile product that we make. And it is the basis of all of our flavour-infused Fleur de Sel products.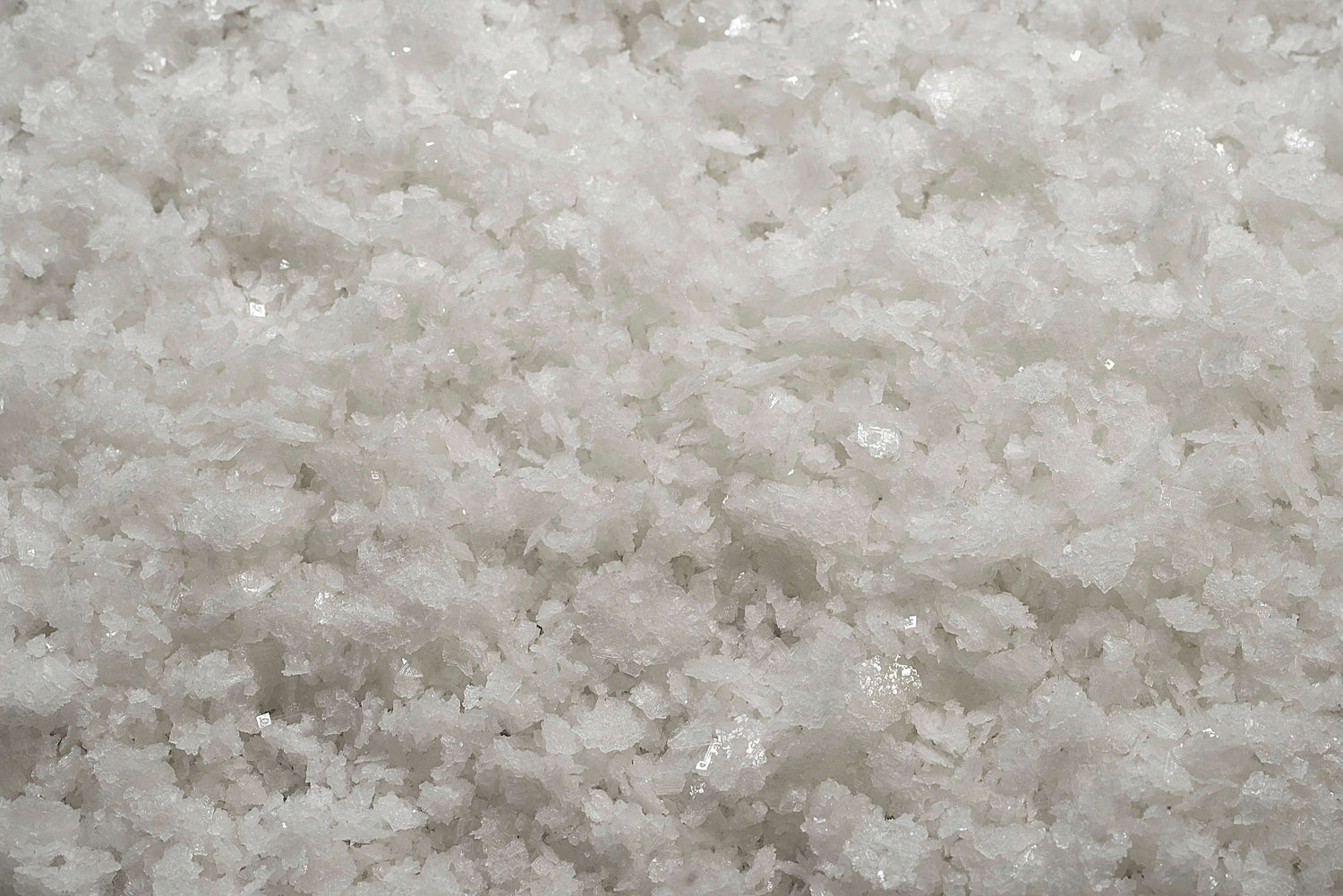 From the Salish Sea to your table, we wish you bon appétit!
"A truly world-class finishing salt! The texture and flavour add a very special dimension to any dish. Whether the smoked, rosemary-garlic or my favourite, blackberry fleur de sel, that little bit of extra flavour sets it apart from all other salts."
- Morgan Wilson, Executive Chef Fairmont Empress and Team Canada Chef Dubai World Hospitality Championship
Skip to product information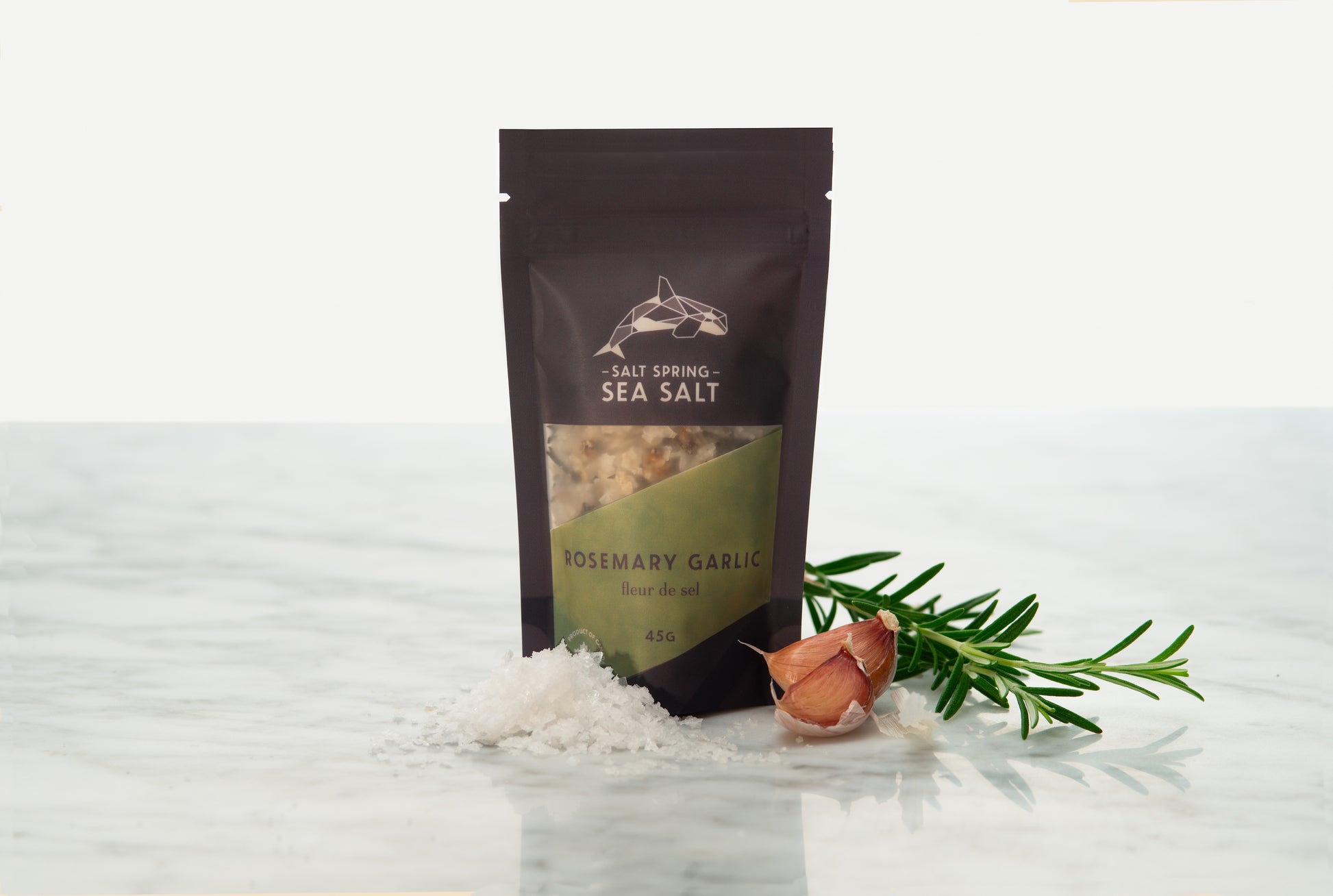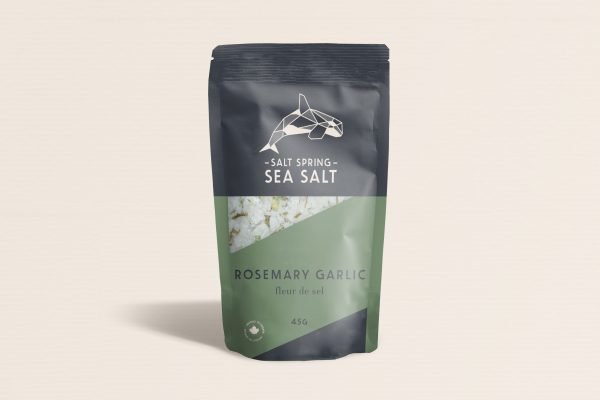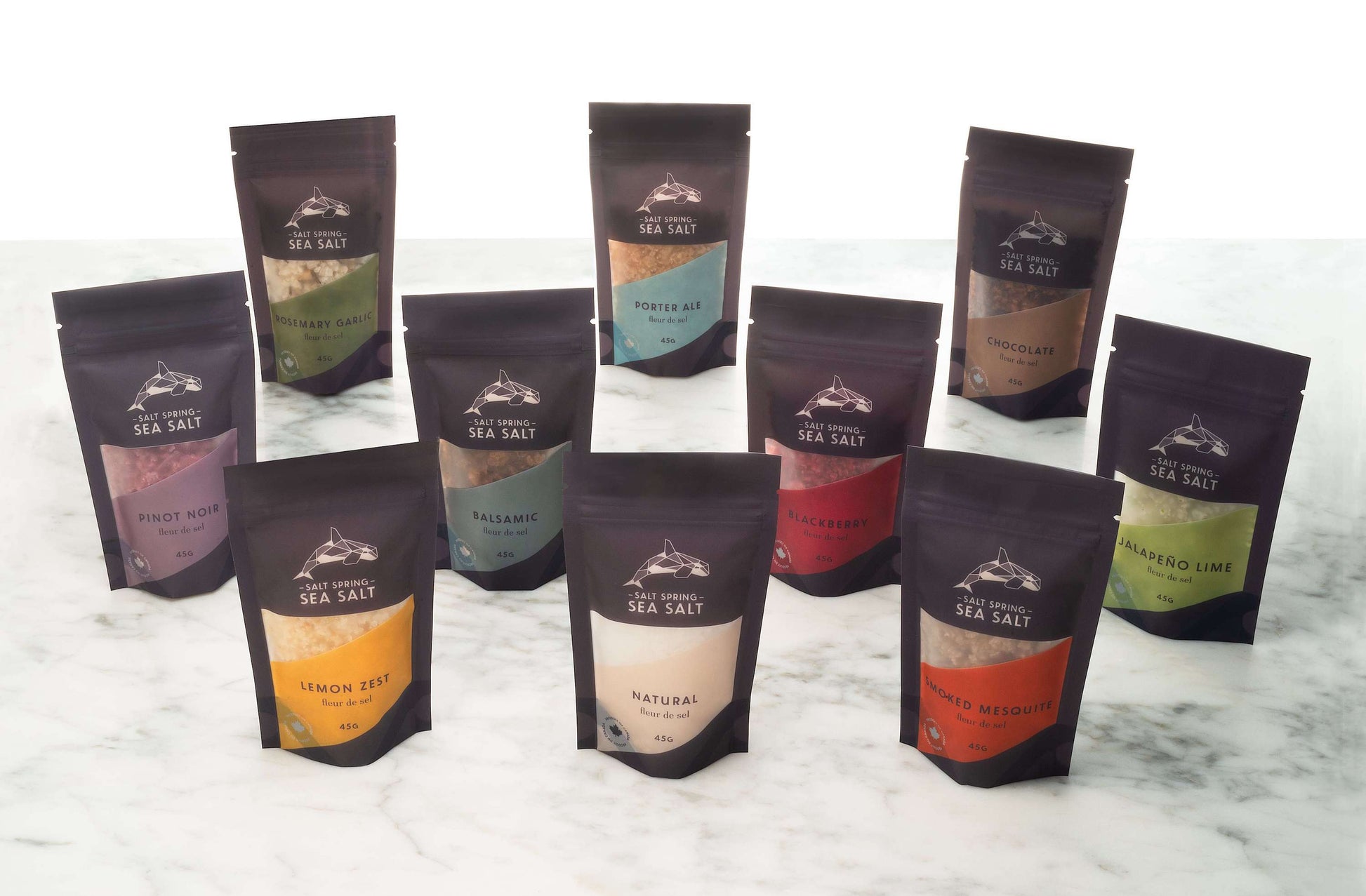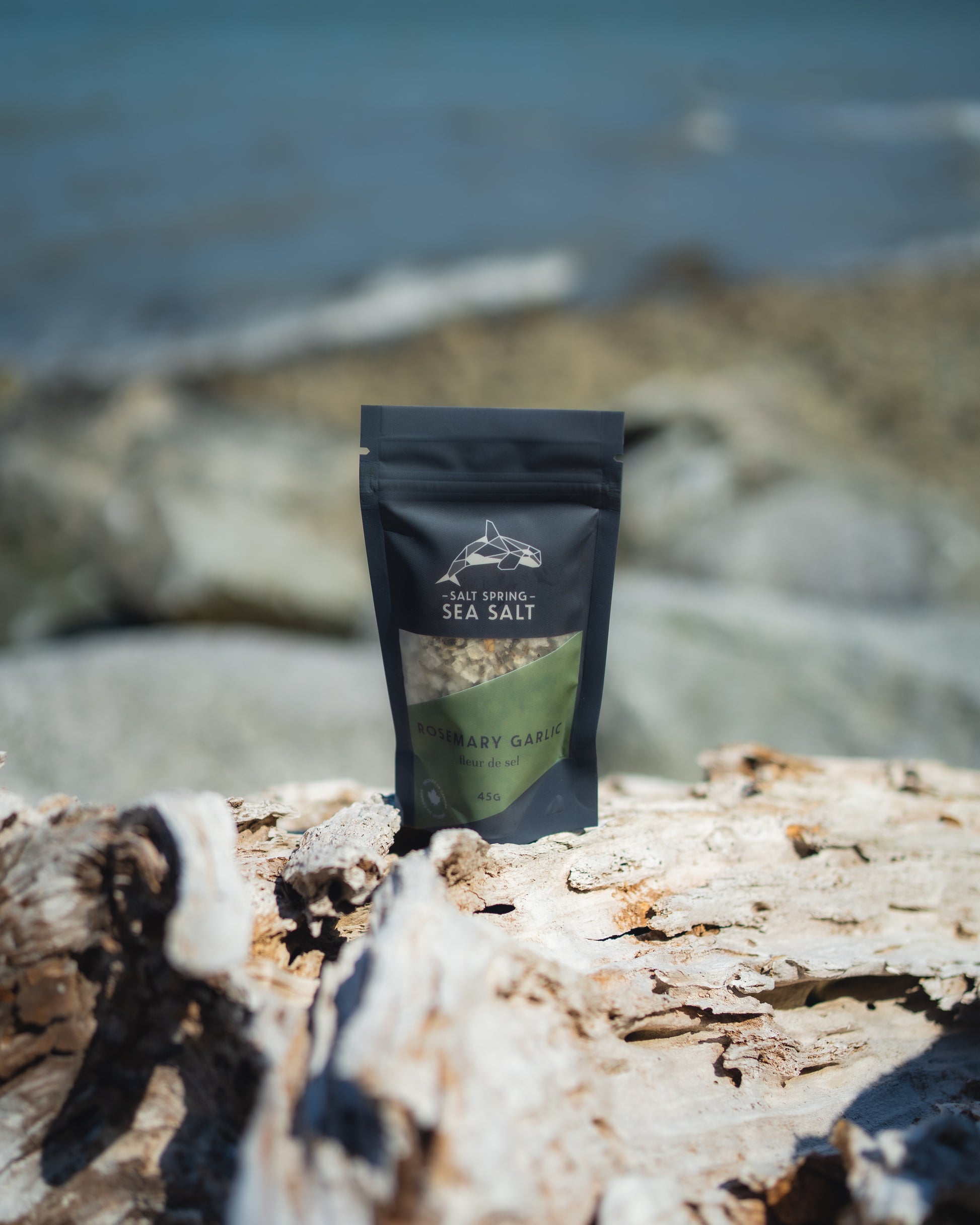 Taste the Difference
Made with the finest hand-harvested fleur de sel crystals and infused with locally sourced ingredients